CHAOS Generator

The best tool to create passwords.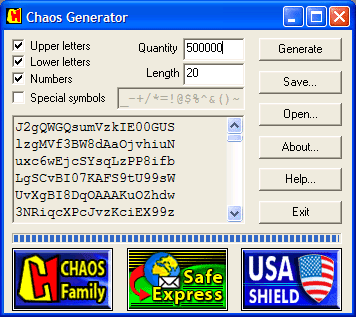 CHAOS Generator is an application designed to generate passwords of any length and character content. CHAOS Generator will create alphabetic, numeric, alphanumeric or all keyboard characters passwords of user­defined lengths. The passwords are displayed and can be copied to your clipboard.
Upgrades: Upgrades are free.
System requirements: All Windows.