Home Cryptographer

Home Cryptographer is the easy and powerful file/folder encryptor.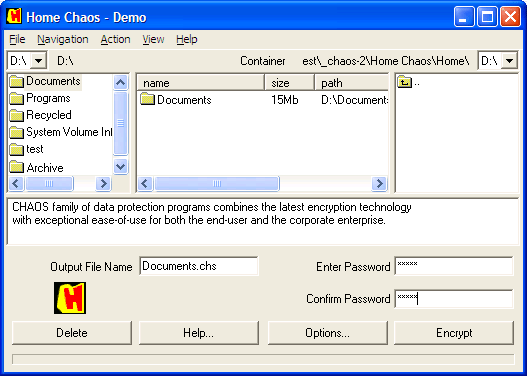 Home Cryptographer is a fast and very easy-to-use program which is able to encrypt and decrypt files of every type and even whole directory structures. For this it uses strong encryption, encryption acknowledged worldwide to be un-breakable.
Upgrades: Upgrades are free.
System requirements: All Windows.
Algorithm: Home Cryptographer uses Blowfish (448 bit keysize), AES (256 bit keysize), GOST (256 bit keysize), 3DES (168 bit keysize) and stream cipher.